| | | | | | | |
| --- | --- | --- | --- | --- | --- | --- |
| Friday, November 03, 2023 | | | | | | |
On Monday, we returned for the second time to Quaysyde for a team celebration and award ceremony. The ladies at Quaysyde served a brilliant lunch and all in attendance celebrated in style. It wouldn't have been a proper party without the traditional Footloose dance and Liezl led the way.
We awarded several staff with 5, 10 and 15-year awards. They all received bonuses. St Francis Links Golf Shop vouchers and grocery vouchers were presented to lucky employees.
We are building a great new team to accompany the loyal and enthusiastic staff members that we have. Showing them our appreciation with a party was the very least that we could do!
| | |
| --- | --- |
| | We are the Champions, my friends! |
We did it and I think the full house at The Links ensured a Bok victory. 1 Point – 1 Point – and 1 Point! Phew! Our team got it right and our members and friends in attendance were appreciative.

Go Bokke!
| | |
| --- | --- |
| | The Muirfield Day was another resounding success! |
The annual Muirfield Day was filled with laughs, great shots, errant shots and a two-and- half hour lunch saluting Ronnie Nienaber, our Captain, shared stories and another great talk and poem from Keith Simpson. The foursomes format played in the morning and afternoon featured a unique format where no shots were given unless a team advanced to three up. Then, the leaders were required to give a shot on every hole until that match narrowed to one hole. Then the shot fell away. In almost every match, the results came down to the last hole. Thanks, Norman, for all the work behind the scenes, Chef Pieter for a fine three-course lunch and thanks to the members who supported and participated on the day!
With the course returning to championship condition, there was plenty of golf to be played and many who played well!
Yan Coesens celebrated his 8th hole-in-one on Wednesday, on the 17th hole
| | |
| --- | --- |
| | What's there to look forward to? |
We're gearing up for a busy month! See what we have planned and don't forget to book your spot.
| | |
| --- | --- |
| | The right equipment helps |
| | Stay in play |
With the driver, many golfers, especially those shooting in the 90s, impart too much spin, especially left-to-right spin (for right-handers) on the golf ball. Contact towards the toe adds to the challenge and robs the golfer of even more distance.
The Srixon ZX5 MK II Driver has a lot of technology to create faster ball speeds. It also has latest generation engineering to help with your tee shot accuracy and consistency.
Creating more ability to influence spin
Ridges and latticework provides the structural integrity necessary for a thin titanium crown. This new, ultralight design means more discretionary mass can be placed to influence spin of tee-shots.
One 8g sole weight placed low and deep in the head elevates launch while the adjustable hosel provides the opportunity to perfect your preferred loft, lie, and face angle.
Don't settle for missing fairways. You can invest the time into improving, but it's always a good idea to look at how technology can give your game an immediate lift. The right technology for you.
Duca Del Cosma: Find your perfect pair
| | |
| --- | --- |
| | Recover a golfer |
| | Returning as a parent |
For many, parenting commitment means less and less time available to play golf, until eventually the clubs get packed away. As the children get to be 5 years and older, they can find their own pastimes, or they can discover that golf is the greatest family pastime there is.
| | | |
| --- | --- | --- |
| | | If you have a friend who's grown a family and stopped playing golf, tell them to come back and bring their family along. They'll be better off and you'll have done someone a good turn. |
If you know anyone you think should get back into golf, bring them down, send them to us, or give us their details and we'll reach out personally to re-introduce them to the game.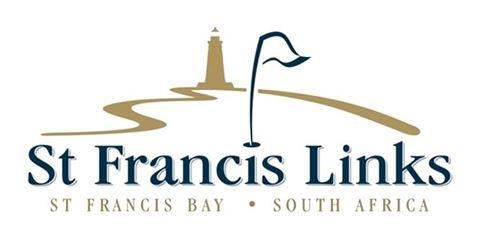 This mail was sent to {{contact.contact_email}} by St Francis Links . and is provided as a service for the members and guests of St Francis Links and has been supported and sponsored by advertisers in this email and our partner suppliers. For any queries contact us on +27 42 200 4500.

Sent on behalf of St Francis Links by
RetailTribe: Unit 8 | Blaauwklip Office Park | Stellenbosch | 7600 | 021 880 2693