| | | | | | | |
| --- | --- | --- | --- | --- | --- | --- |
| Thursday, November 16, 2023 | | | | | | |
| | |
| --- | --- |
| | The ladies celebrate a great year! |
Sally Nienaber is celebrating the end of her two-year term as Captain, leading the ladies and growing the great game of golf. She has made a tremendous difference for us in golf and the Club as a whole, and we thank her for her passion for the game and ongoing support and assistance. Nominations are underway to find her successor.

The Leisure Centre was the venue for the ladies' year-end celebrations and awards. The scrumptious food and drink served were well received and beautifully presented!
| | |
| --- | --- |
| | What's New in the Golf Shop |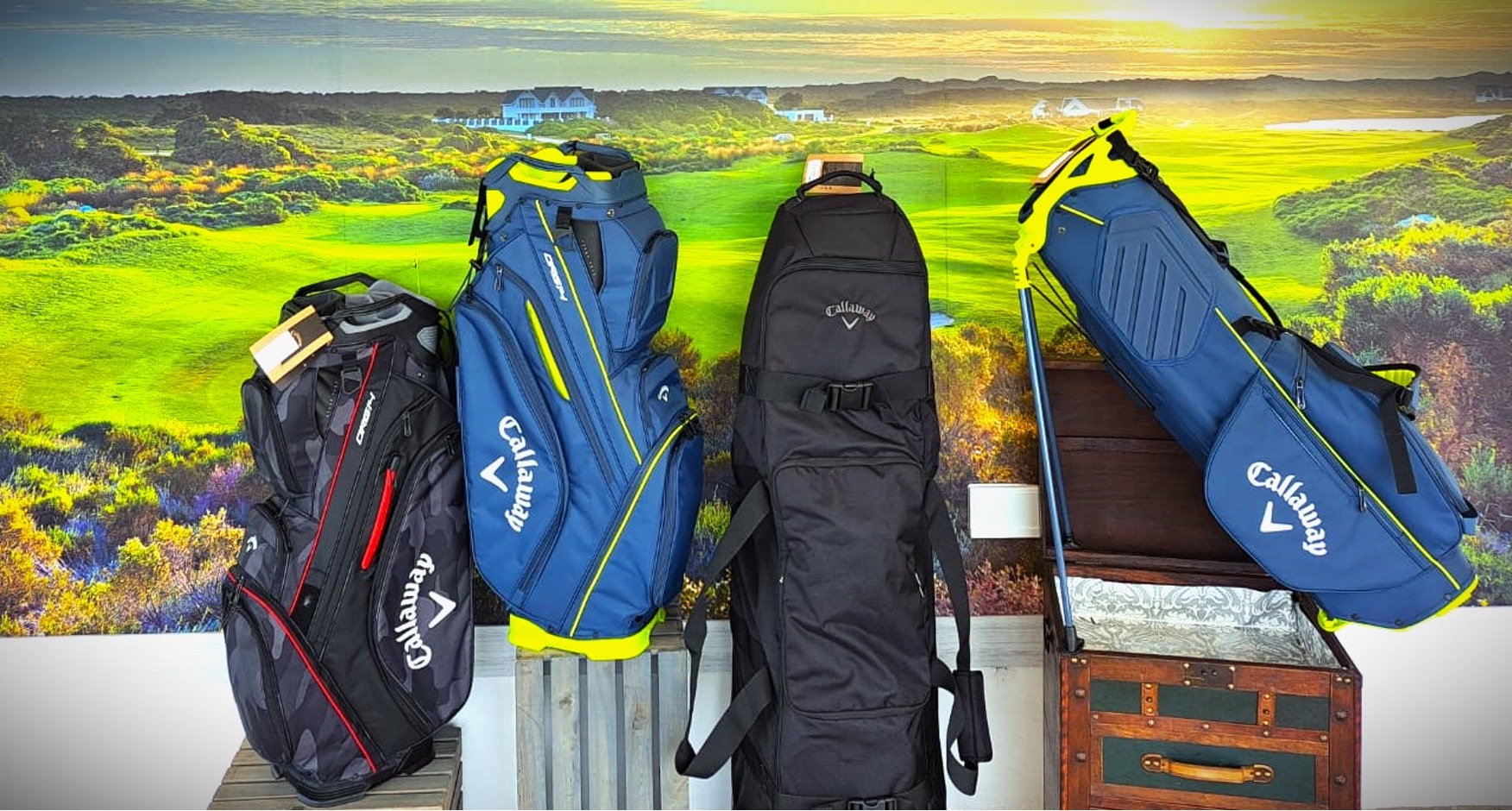 ORG 14 Cart Bag
It's official: the best golf bag for 2023, as voted by Golf Digest, is on our floor!

The all-new ORG 14 Cart Bag takes organization to new levels. It integrates perfectly with most modern pushcarts, so this is one to keep an eye on for all the fitness conscious golfers.

The pockets have been strategically revamped and situated in areas that allow easy access and maximum storage capacity. The pockets have an insulated inner which keeps those water bottles and protein bars cool. The fourteen dividers will keep your clubs safe and ensure that those pristine graphite shafts do not pick up any dings.

Despite all the pockets and dividers, this bag weighs in at a very light 7 lbs! Wow!

The Hyperlite Zero Stand Bag
The benchmark has been set for lightweight golf bags with the Hyperlite Zero Stand Bag weighing in at 3lbs!

It has an all-new rubberized shaft shield on the inside of the golf bag that provides unparalleled protection against friction and impact damage. Anatomic straps form to your shoulders and are paired with a larger than normal hip pad that prevents lower back pain.

Visit St Francis Links Golf Shop today and we will have you packing those clubs smartly and in style!
| | |
| --- | --- |
| | Links vs Arabella (Home and Home Invitational) |
A group of Links members teamed up for the third time in a friendly rivalry with members from Arabella. The three-day competition featured greensomes, better ball and singles. Our guys won all three formats – 5 ½ – ½, 4 – 2, and 6 ½ – 5 ½ = 16 – 8

Special thanks to Jannie, Mauro, and Manie for their contributions to a great event.
| | |
| --- | --- |
| | The right equipment helps |
| | Easier to hit the 'middle' |
The biggest challenge most golfers experience with their irons is inconsistent contact. Ball strikes wide of the sweet spot. Ball strikes very low on the face. Both leave you short. When you're targeting a green, wide or short – no difference. You've lost at least one shot. New technologies can help.
Despite the narrower topline (that creates a great look at address) the moderate offset and longer blade lengths all work to create forgiveness and a straighter ball flight. Additionally, the Mainframe Face on the Srixon ZX4 Irons maximises face flex and offers greater ball speed.
If you're struggling to hit greens with mid or especially short irons, then look to start an improvement journey. You could look at how technology might help you now. If the Srixon ZX4 Irons are right for you game, then enjoy the results.
Duca Del Cosma: Love at first step
| | |
| --- | --- |
| | Recover a golfer |
| | The best work-life balance activity? |
We've become much more aware of the need to invest in our health. Smartwatches that track steps, heart rate and more have become the norm. We're offsetting desk time with these devices during gym workouts, runs and cycles. But what about golf?
| | | |
| --- | --- | --- |
| | | Anyone who plays a round of golf wearing a smartwatch will be pleasantly surprised to discover that they get their full allotment of daily steps at a healthy, moderate heart rate. All the while, enjoying the outdoors and creating memories with friends. Sounds better than an hour on a treadmill. |
Do you know someone with a smartwatch who used to play golf? Why not bring back to the game and make a real difference to their health and their work-life balance.