| | |
| --- | --- |
| | When it rains it pours … but we're happy! |
Spring programme is usually a "standard procedure" at most clubs. We hollowtine the greens and tees, this year adding fairways and surrounds.

But after years of little or no rain, and much as we appreciate the rainfall, this season has been different and dare we say disruptive. That's why we employ Charl Blaauw. He's different than most and better than most in his industry. Seeking advice is never below him. Getting the right equipment sometimes means asking others. Making a new plan, when required, is a given!

Due to the rain, brushing of the sand into the holes became impossible and the team had to revert to an alternate option which was to wash the sand into the holes.  A three-day process took longer than one week.  Charl kept us all abreast of the work accomplished. His videos are on point … follow St Francis Links on social media (Facebook and X) for more.
We thank our members and guests for your patience. It's all for the good and what keeps us among the best in the business.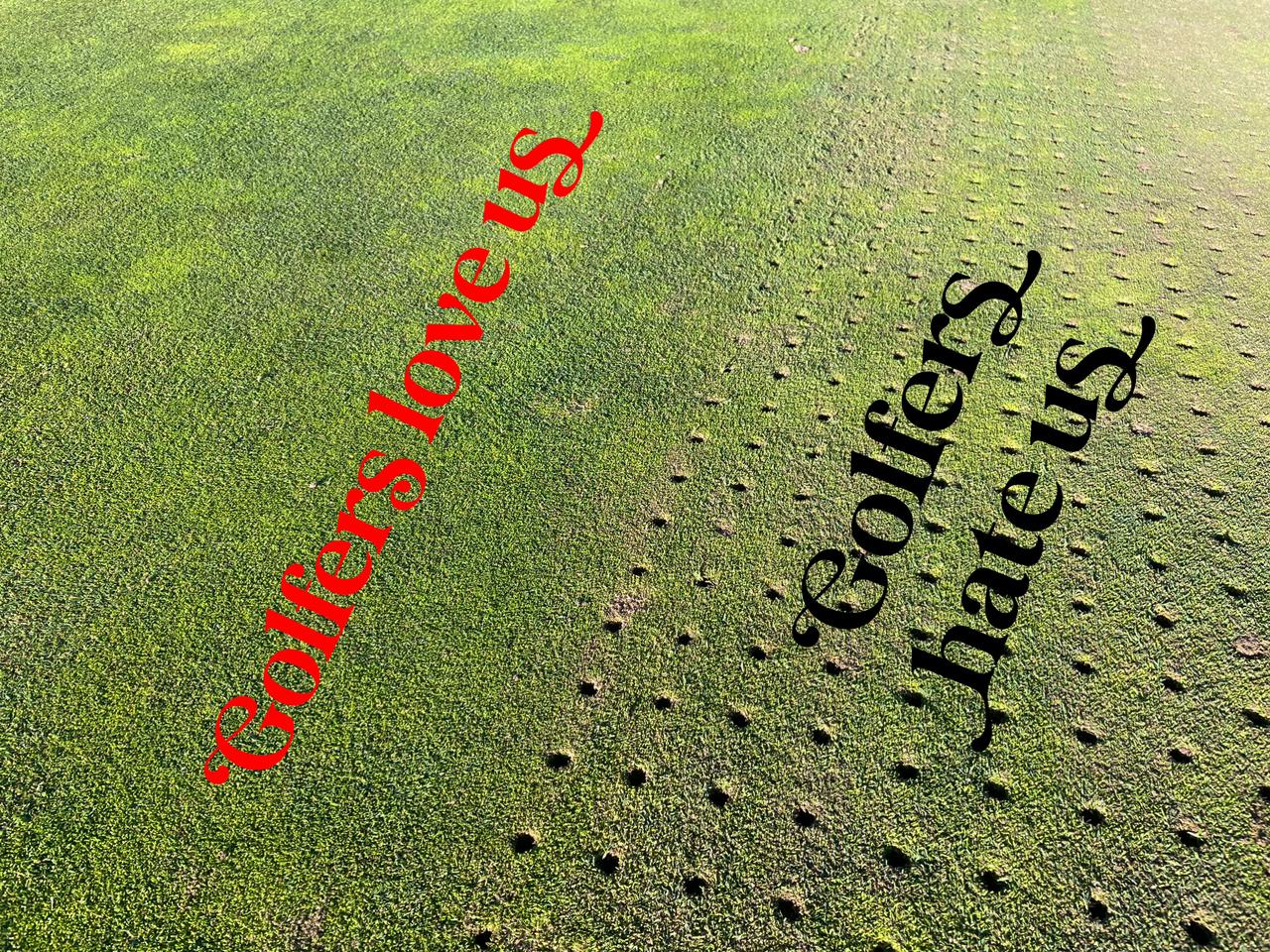 It's a heck of a process! Watch below:
Hope you are getting excited about playing again. Greens will take about a month to roll the way they should.
| | |
| --- | --- |
| | The Bay (St Francis Bay GC/ The Old Course) |
Yesterday I played the Bay (St Francis Bay GC) with members, and I was very impressed. The course was immaculate. The conditioning was the best I have ever seen (and that is 17 years of seeing).  I congratulated Jan (the SUP), Justin (the GM) and Ken (the Prez) after my round. The attention to detail has risen to another level. The greens and surrounds were brilliant, and the playability was spot on! Long may it last as the perfect complement to our Links experience. I will continue to promote the Bay with every group who comes here!
| | |
| --- | --- |
| | It's also raining cats (and dogs) at the Links! |
Free-roaming domestic cats have been the talk of the estate for the past couple of weeks. As we see more domestic cats not contained, we are turning to experts for guidance and will address it with them and provide feedback and education.  Thank you to one of our owners who recently provided this alarming information:
| | | |
| --- | --- | --- |
| | | Domestic Cat Conservation Status (from "Southern African Mammals") |
As a serious problem predator it should have no conservation standing. Because of depredations on indigenous small wildlife, every effort should be made to remove these predators from the wild and control the movements of domestic cats. Another serious issue is that domestic/feral cats interbreed with the African Wild Cat. This has resulted in many populations of wild cats being no longer pure genetically and this has long-term implications for their survival.Further education is provided in this informative and factual article:
The impacts of urban domestic cats on wild prey in an African city and neighbouring protected areas which also includes an alarming highlight in that the average Cape Town domestic cat killed between 59 and 123 animals per year.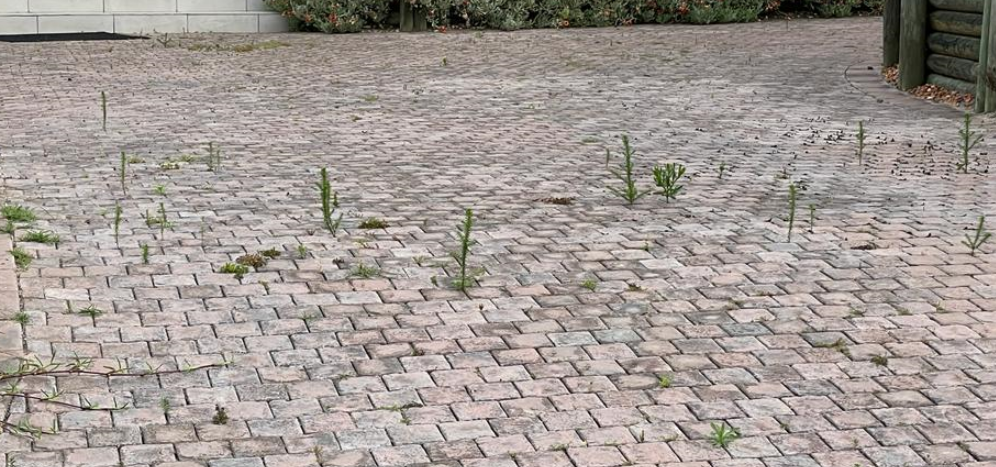 Due to a record-breaking rainfall in September, the most since 2008, we have seen an incredible increase in weeds and grass growth on the estate. If you haven't visited your home recently, it may be worthwhile to ask a neighbour to check on it for you.

Plants (weeds) seed themselves in times of stress and drought and the seed lies dormant in the soil and in between the bricks, just waiting for the perfect conditions to germinate and grow again. With this said, many private driveways are overgrown and unmaintained. This leaves the estate looking unkept and undesirable for fellow members and visitors.

We urge all homeowners to contact their garden service companies to request that driveways be treated with non-selective herbicides. Alternatively, you can purchase these herbicides at the Humansdorp Co-op or our local hardware stores if you prefer to do it yourself. Please prioritize this to keep the estate looking tidy.

When it comes to the grass on the verge outside your property, the HOA maintains this strip once or twice a month depending on the growing season. We do however encourage homeowners to treat this strip as if it were your own when it comes to mowing.

Many garden service companies already maintain this verge as part of their normal maintenance. This maintains uniformity between your lawn and the verge. If you garden or plant onto the verge, you are indeed responsible for the verge maintenance.

A good idea is also to lay one strip of paving along your boundary wall which makes it easier to mow or weed-eat the edge without damaging the wall.  Please look through the eyes of others and let's keep our driveways and verges in tip-top shape!
| | |
| --- | --- |
| | Save the date – Monday, 23 October 2023 at 5PM |
Join us for an exciting homeowner engagement social evening and easy dinner … with a difference! We encourage all Links residents, families and kiddies to come and hear about Links happenings!  More info will follow …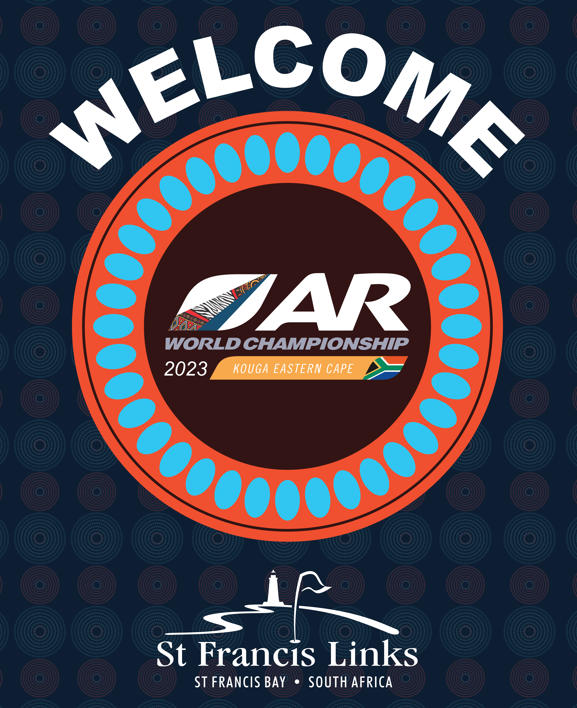 THIS IS HUGE!!  KOUGA HOSTS THE ARWS (ADVENTURE RACE WORLD SERIES) … and St Francis Links is privileged that the opening will take place at St Francis Links on Tuesday 17 October 2023!  We look forward to a flag parade from the Links Main Gate to the Clubhouse between 14h30 – 15h00 which will be followed by their opening ceremony at the clubhouse.

Heidi and Stephan Muller, a dynamic duo and founders of Expedition Africa have worked hard not only to secure this international event to our beautiful region, but in meticulously planning all the details that will see hundreds of participants cover 700+ kms (unsupported) over 9 days in mixed teams of 4, in four disciplines (mountain bike, trail run/ trek, river kayak, navigation). This is "not for sissies"!

From 13h00 on Tuesday, the clubhouse will be a hive of activity as we will all welcome African dancers, the Kouga choir, the marimba band, various municipal dignitaries and all those who support this incredible event!  We expect more than 700 guests for the opening event on Tuesday.

To host this incredible flag parade, we will need to block off all vehicular traffic between the main gate and the clubhouse during for approximately one hour, as it will be congested. Please rather use the contractors gate. Thank you for your understanding.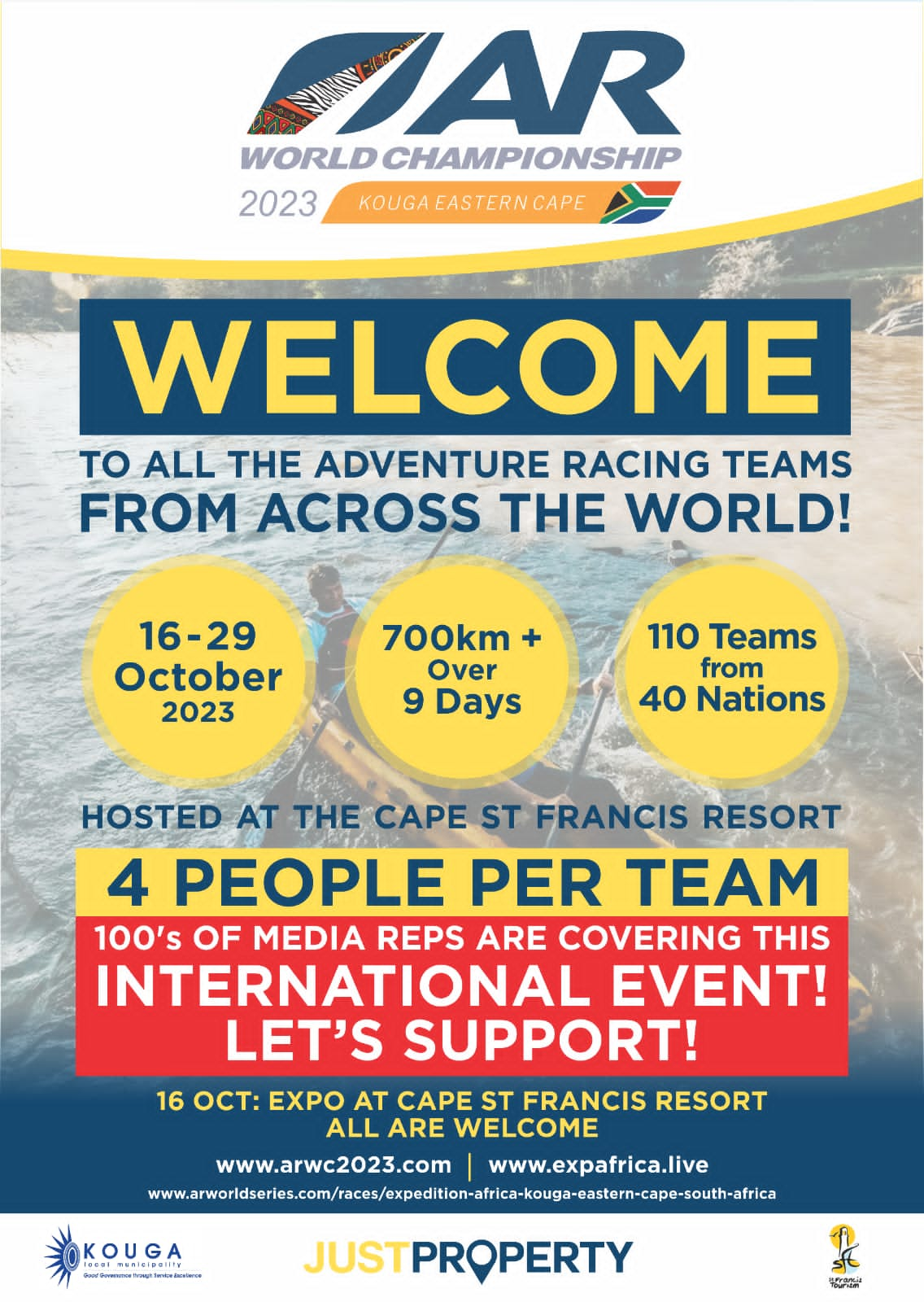 | | |
| --- | --- |
| | Good food, good company, good times: Join us for Dinner! |
If you'd like to ask us about an event, special or book a table send us a message by clicking on the button below.
| | |
| --- | --- |
| | The game of a lifetime |
| | Get them started while it's easy |
Golf is a skill that can be learned throughout life, but it comes especially easily to children. Getting your child into the game early means they pick it up quicker, and benefit from it for longer. Not to mention, it gives you more time to enjoy a common pastime with your child.
Once the skill is acquired, golf is a game for life. But skills aside, golf also brings friendship, belonging, fun and positive social experiences.
| | | |
| --- | --- | --- |
| | | When coaching children between 6 and 9 years old, our focus is on fun and physical literacy. In this age group, children should be taking part in a wide variety of physical activities. |
| | | |
| --- | --- | --- |
| | | Get your children into golf |
If you have a child or grandchild, let's get them into golf while it's easier to learn and get them started on the journey of a lifetime.
| | |
| --- | --- |
| | An Italian Golf Evolution |
| | |
| --- | --- |
| | The missing link |
| | Give your ball-striking more kick! |
To give your ball-striking extra kick, you need to make sure your clubs' kick-points are ideally placed to propel your ball and game further.
Kick-point location influences ball-flight
While flex is the ability of your shaft to bend under the force of a golf swing, kick-point is the part of the shaft that bends the most under the force exerted.
The location of the kick-point (towards the grip, the centre of the shaft or the head of the club) influences the trajectory of your ball off the face. A low kick-point translates to a high-launch while a high kick-point produces shots which launch lower.
| | | |
| --- | --- | --- |
| | | But higher kick-points mean heavier shafts and lower kick-points lighter shafts, so it's important that your kick-point location complements your clubhead speed. |
If we spend some time on a launch monitor we can gauge through your launch angle numbers what adjustments we need to make to your kick-points in order to help you fly it further down the fairway, hold more greens on approach shots and lower your scores!

Find a shaft engineered precisely for your swing!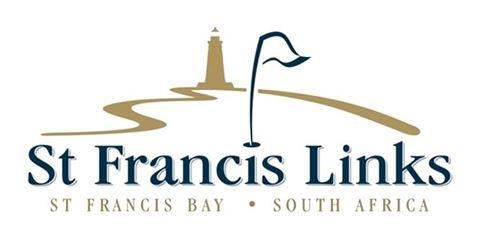 This mail was sent to {{contact.contact_email}} by St Francis Links . and is provided as a service for the members and guests of St Francis Links and has been supported and sponsored by advertisers in this email and our partner suppliers. For any queries contact us on +27 42 200 4500.

Sent on behalf of St Francis Links by
RetailTribe: Unit 8 | Blaauwklip Office Park | Stellenbosch | 7600 | 021 880 2693