| | | | | | | |
| --- | --- | --- | --- | --- | --- | --- |
| Friday, September 29, 2023 | | | | | | |
| | |
| --- | --- |
| |  One for the record books! |
The past PGA Championship left us breathless and in awe, with some unbelievable moments and even history being made!
Well done to our champion, Rupert Kaminski on his maiden win on the Sunshine Tour. In his kind letter to Jeff following his victory, he said:
"I just wanted to send a message thanking you for yet another fantastic week at the PGA. I can't think of a better home for such a prestigious event, and it is such an honour to be this year's champion. Thank you for all you have done for not only the PGA, but for the Sunshine Tour and for all of us players – I think I speak for everyone when I say we absolutely love being there and it always feels special."
What a week! What a Champion!
Photo courtesy of the Sunshine Tour
It was quite the event! Setting the pace was Peter Karmis with an impressive tally of 8 under par after the first two rounds. Adam Breen andKeagan McLachlan were the nearest competitors at 5 under par, keeping a close eye on him.

Leading up to the weekend, the weather forecast was being closely monitored. Sunshine Tour Tournament Director, Gary Todd has made the following decision:
"Due to gale-force winds predicted for Sunday, play will not be possible. In order to get a 72-hole result we will have a double shotgun start on Saturday. Round three will start at 06h40 and the round four shotgun start will be no earlier than 12h00. In the event of us being unable to complete round four on Saturday, the tournament result will be based on the conclusion of the third round."
This is the first time this has been done in Sunshine Tour history.

Saturday was an unbelievable day! With our grounds team starting at 3 in the morning to ensure that at first sunrise, our course would be perfect! Well done to Charl, Danisile, Walt and their team. A sterling effort showcased this Jack Nicklaus design to its fullest potential! The first shotgun was at 06h40!

After round 3, Rupert Kaminski closed the gap on Peter Karmis to one shot after firing an impressive 66… with 9 birdies on the scorecard!

As expected, the weather conditions turned going into the final stretch for the 4th round which started at 12h15. The logistics of getting 70 players plus 70 caddies out to 18 holes (for the shotguns), back in again all at the same time for a 45-minute break in which the course team changed cups on all holes, the Sunshine Tour team scored, and everyone was fed, and then back out again for round 4 was truly amazing! Our thanks to members who allowed us use of their people-mover vehicles and staff who were off duty, who came in to help transfer everyone!

Unfortunately for him, Peter Karmis fell off the pace in the last round, and Matthew Spacey shooting a 66 on the 3rd round, made it a two-horse race going into the final 9 holes.

Rupert kept a cool and calm demeanour, even when the weather came in. He made an unbelievable par on the 12th hole after taking an unplayable just off the right of the fairway. This set him up over the final stretch of holes.

To round up the Hole-in-one tallies for the week was Reece West on the 14th hole!

A lot of excitement and we hadn't even started the Championship! Reece's was preceded by two holes-in-one during the practice rounds! Louis Albertse on Thursday during the Pro Am and Jason Roets' 7 Iron found the bottom of the cup on Wednesday!
| | |
| --- | --- |
| | Competition results for the week |
This is one of the most anticipated tournaments we host. Whenever a tournament is over, our members enjoy "Play it like the Pros" where we keep the set up the same as what the professionals experienced in their final round.

Tough pins and back tee boxes are always challenging, especially around St Francis Links.

We had over 40 players take on the course off the Pro tees, with Archie Bellcoming in with an awesome 38 points. Well done!
Slow play during "Play it like the Pros"
Our thanks to Clint Carstens of the Farm Yard & Nursery for providing the most beautiful plants to enhance our deck during the tournament!
We all enjoyed a wine tasting during our Wednesday prize giving courtesy of Francois Roode!
| | |
| --- | --- |
| | Reminder: hollow tining starts on Monday |
The annual course hollow tining starts on Monday. The greens will be tined and sanded which will take around 4 days where after tees and fairway hollow tining will start. As previously advised, the course is therefore closed from Monday 2 October to and including Monday 16 October. We respectfully that request that you refrain from playing and driving on the golf course. The clubhouse remains open during this time, but Halfway House will be closed (see below).
The Halfway House menu, and our wonderful new pizza offering, will be the only menus available this coming Monday and Tuesday (2 – 3 Oct) when our F&B team train, cook, train for our new summer menu. The club menu will therefore not be available for these two days. Thank you for your understanding.
| | |
| --- | --- |
| | Your golf ball in the 'Hall' |
Tour Players enter the World Golf Hall of Fame. They provide us with lots of entertainment and sometimes inspiration. After a decade or more at the very top, then they're considered for the Hall of Fame.
But can we nominate a golf ball to the World Golf Hall of Fame? One that changed the game for the normal golfer. Possibly without the premium price tag, but stacked with premium performance that has delivered magic during millions of South African golf rounds.
You want your golf ball to be ever present through your round. You want it to perform for you. Longer, more stable flight. Stopping power. Spin and control around the green. Srixon has options. Which option will perform best for you?
Most of us are very modest and humble but, for a moment, I'd like you to throw off the cloak of humility and answer in your head a few questions:
| | | |
| --- | --- | --- |
| | | How do you rate (1 to 5, where 5 is a master of the game and 1 is poor) the different parts of your game? Your putting? Your short-game? Your approach play? Your longer iron and metalwood performance? Your performance off the tee? |
| | | |
| --- | --- | --- |
| | | With a little time, effort and focus, how much better do you think you could be? Two or three shots? More than five shots? Ten shots better? |
| | | |
| | | To make that improvement, would you be making small improvements in every part of your game or, would a large improvement in just one part make the impact you're looking for? If it's the latter, which part of your game is that? |
Does being better, or even the best you can be, matter to you with your golf game?

There are so many reasons to play and enjoy golf that it doesn't have to. But if it does; and especially if you think it would improve your love affair with golf, then please contact us and let's start a conversation about your golf game.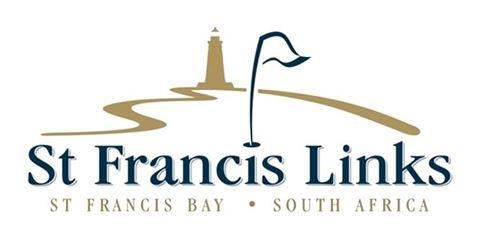 This mail was sent to {{contact.contact_email}} by St Francis Links . and is provided as a service for the members and guests of St Francis Links and has been supported and sponsored by advertisers in this email and our partner suppliers. For any queries contact us on +27 42 200 4500.

Sent on behalf of St Francis Links by
RetailTribe: Unit 8 | Blaauwklip Office Park | Stellenbosch | 7600 | 021 880 2693