South Africans won on the pitch and on the fairways!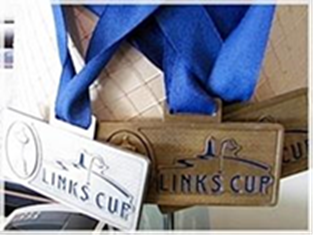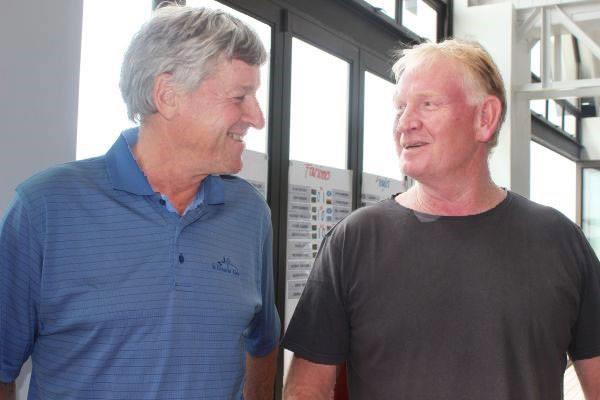 Thanks Colin Higgins for the 2015 Medals – Three Cheers to the Captains, Keith Simpson and Vlam Michau – Hat's Off to Helen – PGA Professional, Thinus Keller is looking good at the medal table.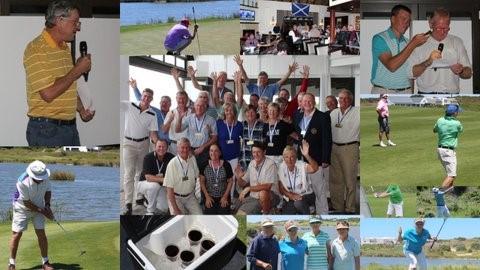 Club spirit was high as the Annual Links CUP was played with great spirit over the weekend. SA Captain, Vlam Michau led from the front in the Singles as he disposed of Head Professional, Thinus Keller, in a match where most of the holes were won with birdies. Despite and opening double bogey, Vlam was under par for the day! His lady members also did their part as Margot McGregor and Dr Lynn Slogrove walked over their opponents with little resistance. Margot's husband, Rex was on the losing side as the captain's paired them against each in what could have been the deciding match. Dr Lynn must have been under par when we shook hands on the 17th – she is a Champion! One of the participating members came to my office this morning to thank me and the team for a great weekend of golf, food and entertainment. He said he was a member of a Club for 17 years and no one there ever made the effort. I was only disappointed that more of our member didn't come and play – it was competitive, yes – but it was really FUN competitive! Keith Simpson, the Matchplay Champion of the R&A this year was knocked over by John Wilson in the Singles – John was quite proud in saying he had beaten the international Champ. Maybe the pressure of being the playing Captain was just too great as Internationals were simply outmatched by the South Africans this year!
Congratulations go out to Helen Bridges found the perfect way to end her match with Charl – she ACED the 17th hole! Speaking of Charl – his (our) course is looking amazing! The food was great, the service until late on Saturday night was great and the Club SPIRIT was great.
We are adding a new event for next year – the Annual Greensomes – pick a partner!
Ladies Member-Member Partnership moves to December
In an effort to get maximum support for the event, The Ladies' Member-Member Partnership will be played in Early December. Previously played over two days, this year's version will be reduced to 18 or 27 holes for the same reason – better participation! We have plenty of ladies who play – just tough to get everyone here together. Ladies, please return the little letter I sent out on Monday with your preferences and partners. Calling all lady members!
B I N G O – Bingo!
Join us
Where do you position your ball?
Illustrated is a picture of good ball positions for the full swing.

From my experience I have seen many amateur players playing the ball too far back in their stance. The reason for this is that when you move the ball back in your stance you do not need to rotate your hips properly. When you get lazy in your golf swing the ball position moves back.

Move your ball position forward and get your hips moving correctly.

I encourage you to begin your journey to better golf, contact me 0827643044 or pro@stfrancislinks.com
See you on the practice tee!
Thinus Keller
PGA Head Golf Professional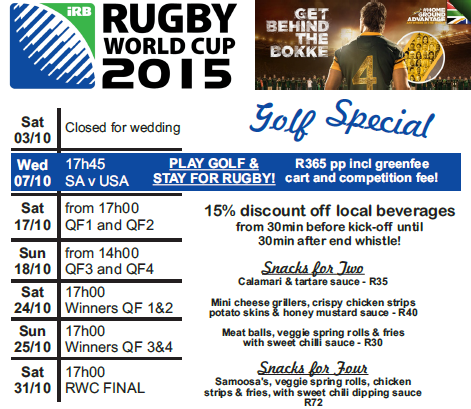 October 23 – Monte Carlo Evening. Click here to view poster
October 24 – Ladies Member/Member
October 23 Monte Carlo Evening. Click here to view poster
October 25 – Interclub at St Francis Links
November 1-4 SA Ladies' Mid-AM
November 4 – Wednesday Golf – PM times
November 11 – Open Wednesday. FREE CARTS Special rates with Meat prizes and snacks following play!
November 21-22 – Pam Golding Ladies OPEN Weekend
ST FRANCIS LINKS "MAJORS" AND "SPECIAL EVENTS" FOR 2015
Note the date changes!

January 3-4: Men's Member-Member Partnership, Scott Keevy and Martin King, Champions
April 11: 1st Qualifier for the Nicklaus Champion of Champions, Ernest Muller
April 25-26: Club Championships, Men's Champion, Sean Botha; Ladies' Champion, Janine VD Merwe
June 21: 2nd Qualifier for the Nicklaus Champion of Champions, Linda Muller
July 11: Sanlam Cancer Challenge – SFL Qualifier
July 18-19: Men's Invitational Derek Ryan and Francois V Vuuren, Champions
July 19: 3rd Qualifier for the Nicklaus Champion of Champions (SFL) Norman Pretorius
August 1: Ladies' Invitational Margot McGregor and Louise Robertson, Champions
August 9: 4th Qualifier for the Nicklaus Champion of Champions (SFL)
August 11-25: Spring Programme – Course and Clubhouse Closed
August 29: Sanlam Cancer Challenge FINALS at Uitenhage
October 9-10: Links Cup (South Africa 16-8)
November 21-22: Pam Golding Ladies OPEN Weekend
November 27-29: Nicklaus Champion of Champions (St Francis Links)
Then there will be times when we need to promote St Francis Links and St Francis Bay.
The Sunshine Tour returns to SF Links this year as the Vodacom Origins of Golf presented by Samsung returns with a new format. Television coverage will generate a 26-minute special on Supersport. *Whenever the course is closed for play, we will make arrangements for you to play golf at area courses.

November 1-4: SA Ladies' National Mid-AM – SFL

"PGA MAJORS 2015"

PGA Tour
April 9-12: The Masters, Augusta Georgia, USA (Jordan Spieth, Champion)
June 18-21: US Open, Chambers Bay, University Place, Washington, USA (Jordan Spieth, Champion)
July 16-19: Open Championship, The Old Course, St Andrews, Scotland (Zach Johnson, Champion)
August 13-16: US PGA Championship, Whistling Straits, Kohler, Wisconsin, USA (Jason Day, Champion)
October 8-10: The President's Cup, Jack Nicklaus GC Korea, Songdo IBD, Incheon City, KOR
Southern and Eastern Cape PGA EVENTS FOR 2015
This year the Southern & Eastern Cape PGA has put together a fantastic schedule with 12 regional events taking place across our region. Our Professionals would love to take you to as many of the events listed below as possible. Let us know when you are available.
18 – 22 October: Pinnnacle Point National Pro Am
2 November: The Links @ Fancourt
16 November: Plettenberg Bay
30 November: Pinnacle Point.

Proudly St Francis Links
Look beyond the cost-saving narrator with his hair in his face and embrace OUR St Francis Links so ably presented by The African Travel Channel.
As we approach our 10th year, we are upgrading our library of images, videos, our website and everything else we can to keep the great St Francis flag flying high.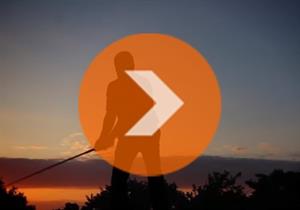 Jeff, Liezl and The St Francis Links TEAM