Dominic Morel from 2Heads in Knysna has assisted us with our advertising and marketing needs for years and now, through Dom's efforts, we are relaunching our website where thousands go monthly for information about South Africa's best destination – St Francis Links!

Check it out at www.stfrancislinks.com and see the new digital fly-overs or request a tee-time!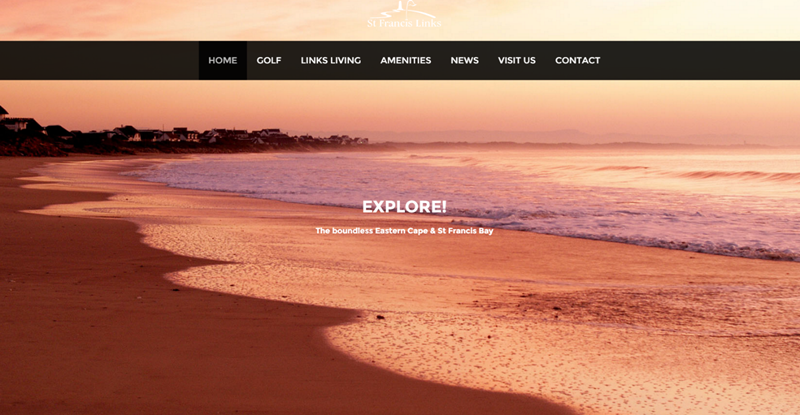 ---
The Wednesday School awards were presented once again honouring out winners and notables over the past year. Click here to review the results for the year!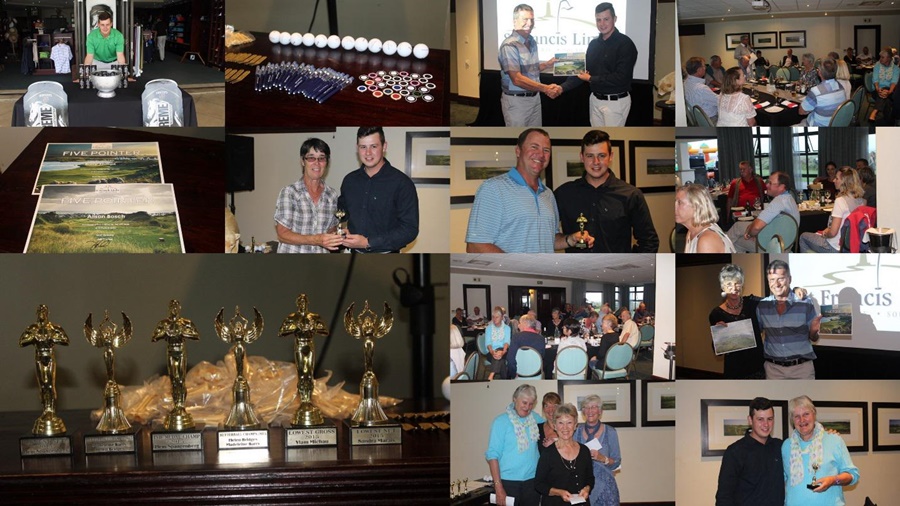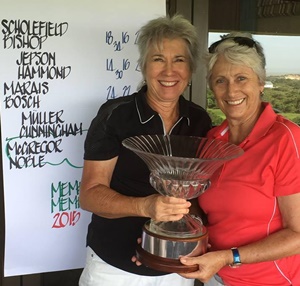 Margot teams up with our newest resident to capture the Ladies' Member-Member!
Whenever Margot's swing tightens up a little and her confidence seems to wane, look out! While she gave all the credit to our newest resident, Sharon Noble, their combined 40 points on the third nine couldn't have come from one person.

Pictured in front of the scoreboard and the top five teams, Margot and Sharon add their names to the Honour's Board at the Club.

Alison Bosch and Sandra Marais led after the first two legs of the competition with 24 points in the Select Drive – Betterball and 22 in the Betterball.

Thinus Talkin' - Bump and run
Around our course we need to be able to hit multiple shots around the green. I have played with many of you and a shot that I don't see enough is the bump and run.

The first club that gets pulled out of the golf bag is a lob wedge or a sand wedge. In most cases this amount of loft is not needed. Even from 30 meters away, if the shot allows it, I like to get the ball rolling as soon as possible.
Basics


1. Choose a club with less loft -7 Iron, 8 iron even a 9 iron.
2. Move the ball position towards your back foot.
3. Open your stance slightly.
4. Put your weight on the left side of your body.
5. Visualize the shot - decide where you need to land the ball and imagine how far it will roll.
6. Keep your hands in front of the club head for as long as possible, from the setup, during the swing and at the finish position.
7. Accelerate through the shot.
Practice this shot and it will help you to reduce your handicap.

Enjoy your festive season. If you need a lesson phone me on 0827643044 or email me at
This email address is being protected from spambots. You need JavaScript enabled to view it.
.

Thinus Keller
PGA Head Golf Professional
---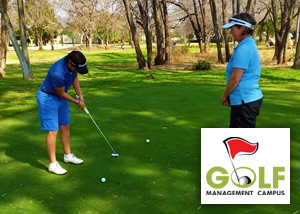 Are you or someone you know looking for a career in golf; be it to play on the Tour as a player; or at a Golf Club as a Club Manager, Golf Director, or Greenkeeper? The best place to start is the Golf Management Campus.

The Golf Management Campus offers a 3-year, internationally recognised PGA Diploma (National Diploma in Club Professional Golfing) which you can use anywhere overseas except the USA. The Campus is based at Zwartkop Country Club and has all the facilities - an 18-Hole Golf Course; Gym; Driving Range; 3-Hole Chipping Course; Lecture Room; Golf Library; Hair & Beauty Salon; Baldovino's Restaurant and optional accommodation within the Zwartkop Golf Estate.


To find out more click here or call Francois Viljoen on 072-224-2456.
---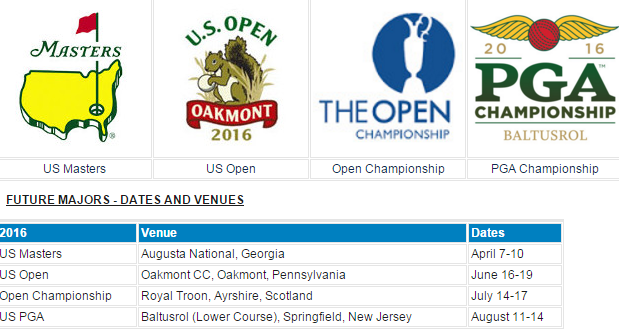 ---

Some Adult humour from my friend in Plett!

Have you ever been guilty of looking at others your own age and thinking, 'surely I can't look that old'? Well, you'll love this one...

My name is Alice, and I was sitting in the waiting room for my first appointment with a new dentist. I noticed his DDS diploma on the wall, which bore his full name.

Suddenly, I remembered that a tall, handsome, dark-haired boy with the same name had been in my high school class some 40-odd years ago. Could he be the same guy that I had had a secret crush on, way back then?

Upon seeing him, however, I quickly discarded any such thought. This balding, gray-haired man with the deeply lined face was way too old to have been my classmate.

After he examined my teeth, I asked him if he had attended Morgan Park High School...

"Yes. Yes, I did. I'm a Mustang," he gleamed with pride.

'When did you graduate?' I asked.

He answered, 'In 1967. Why do you ask?'

'You were in my class!' I exclaimed.

He looked at me closely. Then, that ugly, old, bald, wrinkled-faced, fat-assed, grey-haired, decrepit son-of-a-bitch asked, "What did you teach???"
Jeff, Liezl and The St Francis Links TEAM