Bear Hunting – SFL wins the Jack Nicklaus Champion of Champions!

It was the 6th Annual Champion of Champions and St Francis Links ROARED from fourth to first on the final day. After two days of play, betterball on Friday and Greensomes on Saturday, our players Linda and Ernest Müller, Gillian Hammond and Norman Pretorius got the colour combination and the golf just right! Trailing the leaders, Serengeti, by 17 points going into the Singles Stableford, Linda set the pace with her best ever nine at St Francis Links, 39 gross and 24 points; playing partner Gillian was in there with 14 and the boys, Ernest and Norman, were firing with 18 and 20 points respectively. Their 76 points combined after nine sent shock waves through the field and by the time everyone turned to the back nine, the "table was nearly set". However, while Linda cooled off only slightly with 16 points coming back, her 40 points on the day anchored a great victory – in the end, we outdistanced Serengeti by 2 points from 265 earned. How do ya like them apples!

The Champion of Champions weekend was a big hit for the visiting Club from Serengeti, Simola, Houghton and Pearl Valley. They were treated to great food and beverage over the long weekend, comfortable accommodation, good camaraderie and even canal cruises, shoot-outs, dinner out in the Village and a traditional trip to Legends (Brian was the driver and he can tell you just how much fun they had).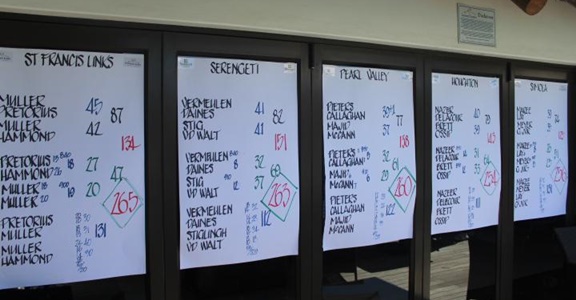 Jan, nicknamed "The Stig" Stiglingh, aced the 17th in second round play into a stout easterly and then nearly aced it again in the Shoot-out that followed! Next year we will introduce and Order of Merit through the year as other Clubs have to hopefully improve participation and grow the event. Ask Gillian, Ernest, Linda and Norman if participating and representing the Club was special!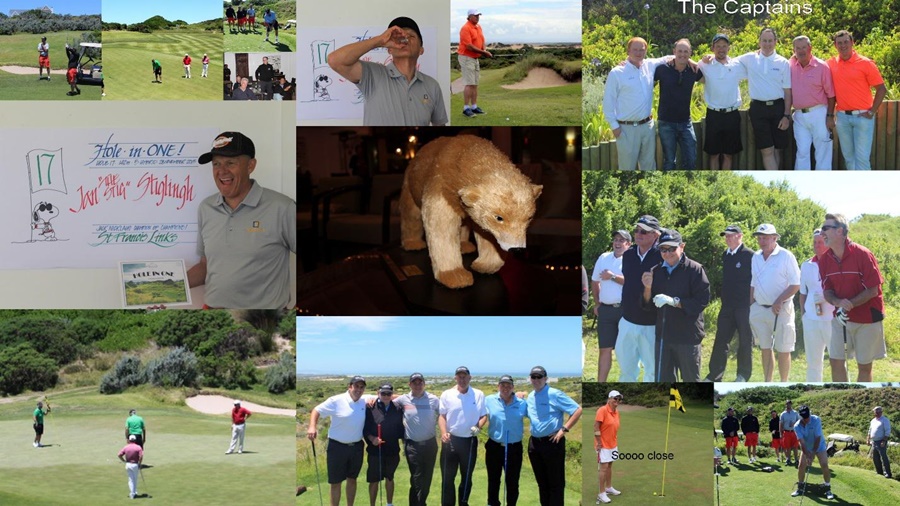 See you next year as we travel to Serengeti!


Thinus Talkin'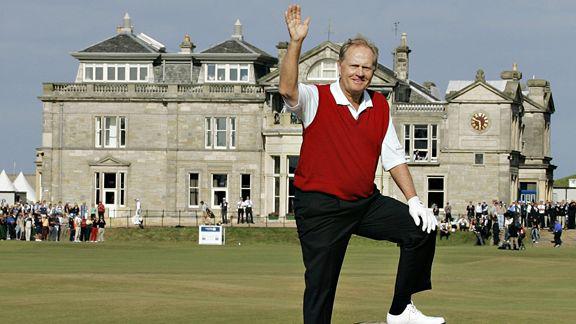 The Great Mr. Nicklaus
In honour of the Nicklaus Cup matches played here over the weekend I want you to read some of Mr. Nicklaus' quotes. I hope this inspires you to play better golf and enjoy your time on one of his best courses.

"A big part of managing a golf course is managing your swing on the course. A lot of guys can go out and hit a golf ball, but they have no idea how to manage what they do with that ball. I've won as many golf tournaments hitting the ball badly as I have hitting the ball well."
Jack Nicklaus
"Sometimes the biggest problem is in your head. You've got to believe you can play a shot instead of wondering where your next bad shot is coming from."
Jack Nicklaus

"Confidence is the most important single factor in this game, and no matter how great your natural talent, there is only one way to obtain and sustain it: work."
Jack Nicklaus

I encourage you to begin your journey to better golf, contact me 0827643044 or

This email address is being protected from spambots. You need JavaScript enabled to view it.

.

Thinus Keller
PGA Head Golf Professional
---
ST FRANCIS LINKS THIS 2015 HOLIDAY!
Welcome to Festive Season 2015!
It's almost that time of year when we join family and friends to celebrate another year gone by. St Francis Links offers you the opportunity to do so with many activities and events to attend.


Click here
for our Feature Line-Ups! Please pre-book for all dinners and events to avoid disappointment!

Our December Menu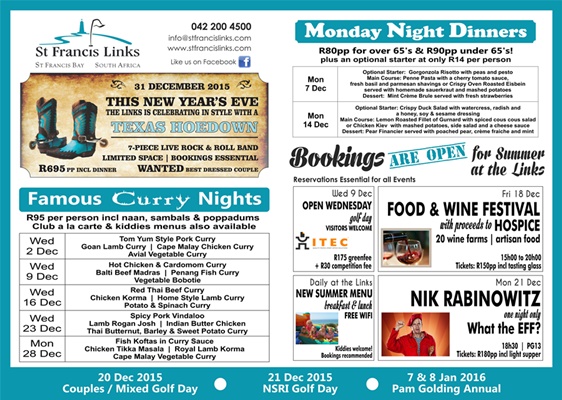 Click to enlarge
---
CONTACT US


Restaurant Bookings

Christmas Lunch, New Year's Eve and the Nik Rabinowitz Show
Eugenie | Shaheedah | Mariska - 042 200 4500 or This email address is being protected from spambots. You need JavaScript enabled to view it.

Golf Reservations
The Golf Shop - 042 200 4502/4522 or This email address is being protected from spambots. You need JavaScript enabled to view it.

Aqua Spa Reservations
Lea - 042 294 1179 or This email address is being protected from spambots. You need JavaScript enabled to view it.

St Francis Links Home Owners Association (and members' estate access cards)
HOA - 042 200 4500or This email address is being protected from spambots. You need JavaScript enabled to view it.

---
ST FRANCIS LINKS "MAJORS" AND "SPECIAL EVENTS" FOR 2015
Note The Date Changes:
January 3-4: Men's Member-Member Partnership, Scott Keevy and Martin King, Champions
April 11: 1st Qualifier for the Nicklaus Champion of Champions, Ernest Muller
April 25-26: Club Championships, Men's Champion, Sean Botha; Ladies' Champion, Janine VD Merwe
June 21: 2nd Qualifier for the Nicklaus Champion of Champions, Linda Muller
July 11: Sanlam Cancer Challenge – SFL Qualifier
July 18-19: Men's Invitational Derek Ryan and Francois V Vuuren, Champions
---
July 19: 3rd Qualifier for the Nicklaus Champion of Champions (SFL) Norman Pretorius
August 1: Ladies' Invitational Margot McGregor and Louise Robertson, Champions
August 9: 4th Qualifier for the Nicklaus Champion of Champions (SFL)
August 11-25: Spring Programme – Course and Clubhouse Closed
August 29: Sanlam Cancer Challenge FINALS at Uitenhage
October 9-10: Links Cup (South Africa 16-8)
November 21-22: Pam Golding Ladies OPEN Weekend
November 27-29: Nicklaus Champion of Champions (St Francis Links)
---

Yes, we can grow the Great Game of Golf!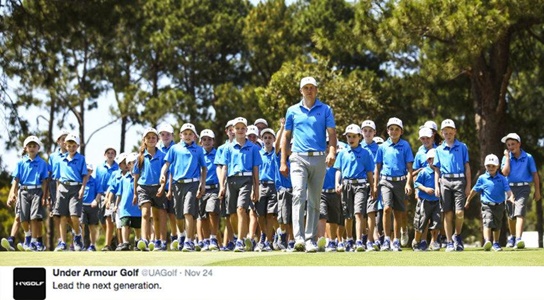 Jordon Spieth HAS a following and he sets the right example on and off the course. Check out this pic the "the Pied Piper" and his flock! They are walking to opportunity!
---
Proudly St Francis Links
Look beyond the cost-saving narrator with his hair in his face and embrace OUR St Francis Links so ably presented by The African Travel Channel.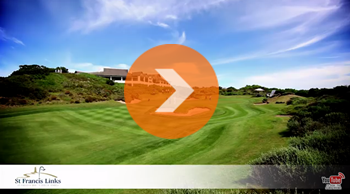 Click to watch
As we approach our 10th year, we are upgrading our library of images, videos, our website and everything else we can to keep the great St Francis flag flying high.
---
MASS Transport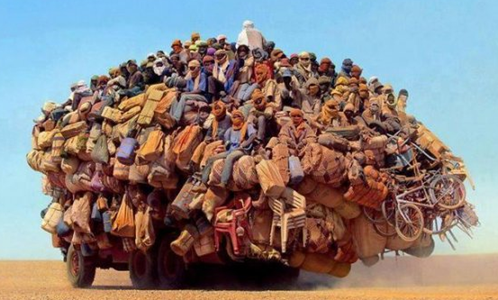 Jeff, Liezl and The St Francis Links TEAM